Dr. Jennifer Fiorini: Lowcountry Surgeon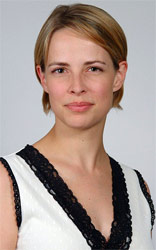 The first thing you notice about Dr. Jennifer Fiorini is her upbeat attitude about life and about her practice as a general surgeon. And that feeling translates to her patients, who see a compassionate woman who can excise a breast tumor or remove an appendix with great skill.
"My patients are inspiring people," Fiorini says. "I feel my role in their treatment is to be positive and to offer options."
Dr. Fiorini At Coastal Carolina Surgical Specialist
Fiorini-s practice, Coastal Carolina Surgical Specialists, "is relatively new, we-ve been here just three years," and specializes in general surgery. Fiorini explains that she and her associate perform a variety of abdominal procedures such as appendectomies and gall bladder and colon surgeries as well as breast surgery.
"About half my practice is breast surgery," Fiorini explains. "I think the reason that breast care is a bigger part is because women feel more comfortable with another woman."
Fiorini is originally from New York but now calls South Carolina home. She attended Winthrop University in Rock Hill, where most of her family, who also moved south, still resides. After graduating from Winthrop, Fiorini earned her M.D. from the Medical University of South Carolina, where she stayed on for an additional six years to fulfill her surgical residency. During one of those years, she concentrated on transplant surgeries.
"I learned what I wanted to do during college. I thought I would do OB/GYN," she confides. "But I enjoyed working with the surgeons the most and I like the variety."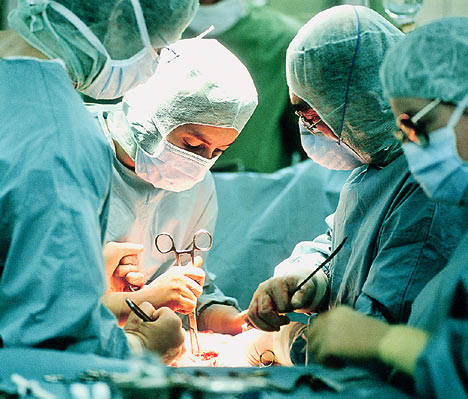 Jennifer Fiorini: Charleston SC Surgeon
Fiorini is on staff at Trident Medical Center and its sister facilities in Summerville and Colleton. Although most of her surgeries are performed in the Charleston/Summerville area, she spends one weekend per month at the Colleton Medical Center, where her associate, Dr. Karl Stiegler, is based. In spite of her busy practice, Fiorini finds times to enjoy life to the fullest. Most important is her 17-year-old son, who survived the medical school years with her and is now contemplating college and his own future career.
"I-m a hockey Mom and a band Mom," Fiorini says with pride. "And I love the outdoors and working in my yard."
And in her spare time, Fiorini stays fit with yoga and karate. And she-s recently taken up a new passion.
"I foster racing greyhounds," she says. "I have a dog and was considering a second dog. I decided to try fostering. The retired greyhounds are completely ignorant of the world outside of racing. It gives me great joy to help them."
Fiorini seems to have carved out a wonderful life for herself and her family. She loves being able to offer positive solutions to patients, helping them face sometimes serious issues, through her upbeat attitude and her surgical skills.
"Everything I want is here," she says. Coastal Carolina Surgical Specialists is located at 9221 University Boulevard, near Trident Medical Center.
To find out more, visit www.CCSurgicalSpecialists.com. To make an appointment with Dr. Jennifer Fiorini, call (843) 576-0700.